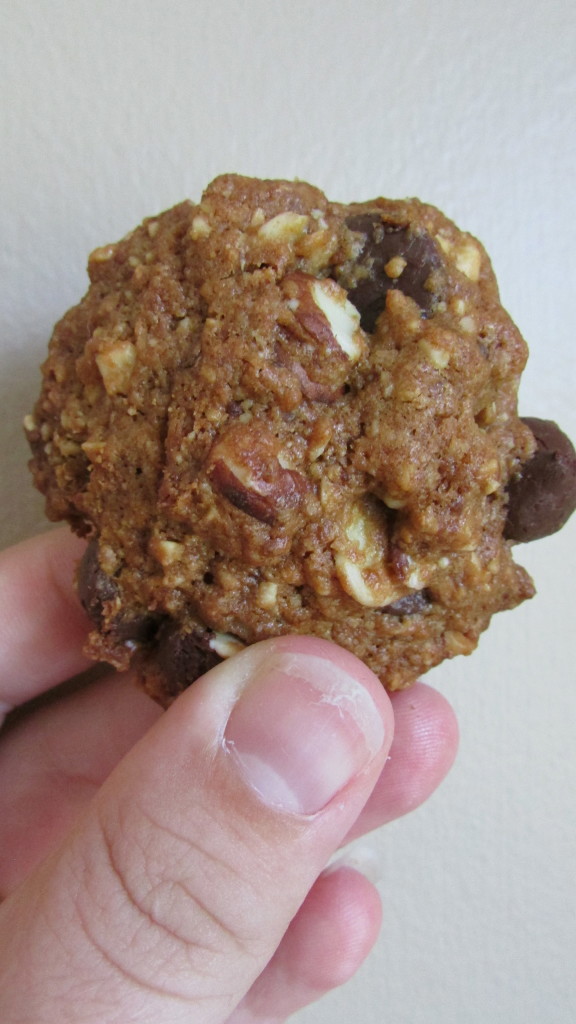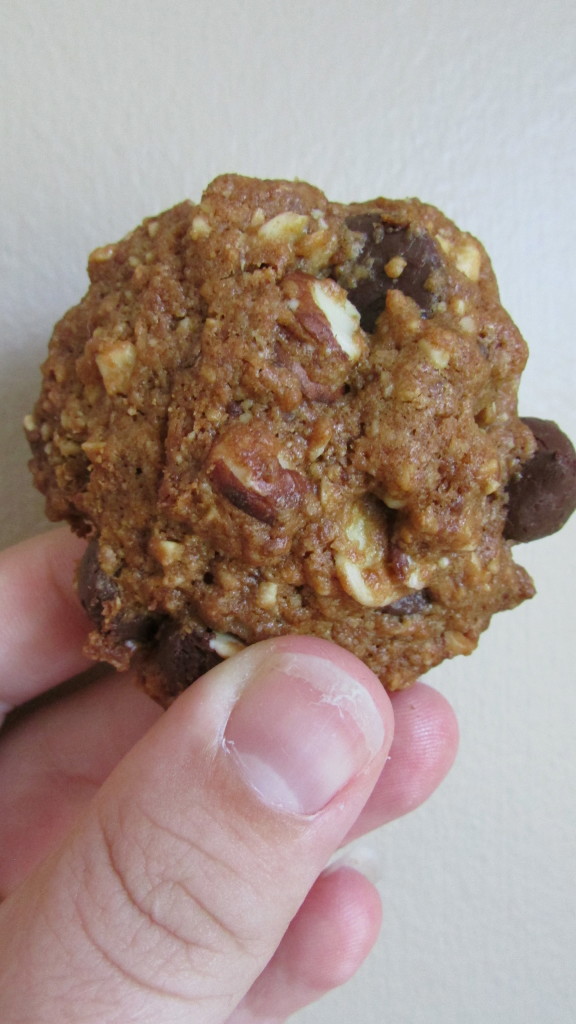 New Mom Post: If you've ever had kiddos and you've breastfed, you know that sometimes it's hard to keep up with supply and demand. I've been drinking lots of Mother's Milk Tea, which helps a lot, but I also starting looking for other foods that helped with milk production. I actually spoke with a lactation consultant and there haven't really been too many tests proving that any certain foods do so, although many people believe they do (Carrots, Garlic, Spinach, Hummus, Nuts, Seeds, Ginger, Oils, Rice, Sweet Potato, Flax Seed, Oats, Brewers Yeast to name a few). This is a really article about galactogogues (foods that help milk supply)!
So either way, what harm can a lactation cookie do? I found lots of recipes but nothing that was gluten free or paleo friendly, so I set out this weekend to make my own version. I made two versions of these cookies, one with gluten free instant oats, and one with ground cashews. You could do either, depending on if you just eat gluten free or if you eat paleo (both work great).
The next question is how to get Zoey to sleep through the night…. I just began reading Baby Wise. Anyone else have any tips?
Ingredients
1 3/4 c. ground cashews or gluten free quick oats
3/4 cup almond butter or peanut butter
1/2 cup coconut sugar
1/2 cup ground flax seeds
1/4 cup coconut oil
2 eggs
2 tablespoons ground brewers yeast
1 tablespoon vanilla
1 teaspoon baking soda
add ins (optional)
1/2 c. Enjoy Life chocolate chips
1/2 c. almond slivers
Instructions
Preheat oven to 350 degrees
Combine wet ingredients together (eggs, almond butter, coconut oil and vanilla) and set aside
Grind flax seeds in a blender or food processor until powder like if necessary
If needed, grind cashews in a food processor or blender until they resemble bread crumbs
If your brewers yeast is in pill form (with no casing) place 10-15 tablets in a sandwich back and smoosh with the back of a spoon until it is in powder form
Combine dry ingredients together (flax seeds, ground cashews, brewers yeast and baking soda) and mix with wet ingredients
Mix dry ingredients into wet ingredients until well combined
Add chocolate chips and almond slivers if desired
Place 2-3 inch balls of dough (12 on a sheet) onto your Silpat or aluminum foil (sprayed or greased with coconut oil)
Bake for 15-17 minutes at 350 degrees
Enjoy!
http://veggiestaples.com/paleo-lactation-cookies/