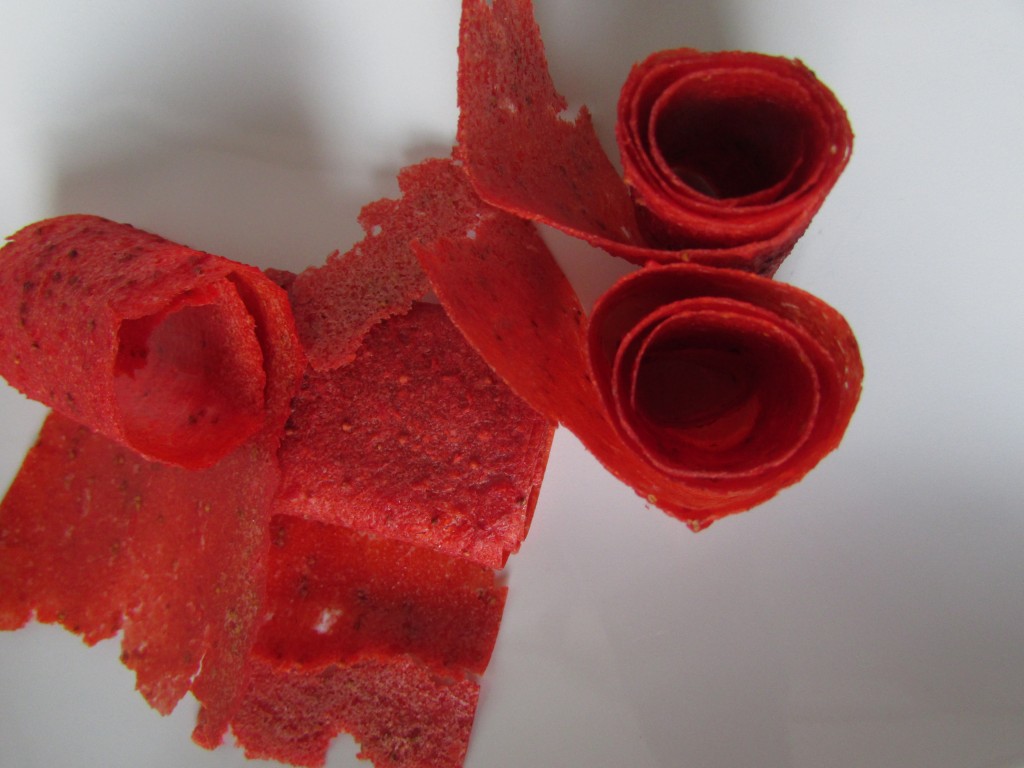 I posted a photo of these on facebook at the beginning of the week and everyone was so excited for me to post the recipe for these awesome fruit roll ups! I'm so thrilled to be sharing it with you! Do your kids love fruit roll ups? Do you know what's in them?
Here's the list: Juice from concentrate, corn syrup, dried corn syrup, sugar and partially hydrogenated cottonseed oil. Fruit Roll-Ups also contain 2 percent or less than 2 percent citric acid, sodium citrate, acetylated monoglycerides, fruit pectin, dextrose, maltic acid, ascorbic acid, natural flavor and the following food coloring: blue 1, red 40 and yellows 5 and 6.
I don't know about you, but that's something I wouldn't want my children to be consuming! We know enough now about ingredients that we can make decisions to feed our children homemade, healthy, organic, all natural ingredient foods. I will definitely be making these for my baby when he/she is old enough to eat them! (Until then my husband will gobble up any flavor I make these in)!
I made these with two ingredients (mango & strawberry) but you could just as easily make them with one fruit - such as strawberry (or any kind of berries, really). I haven't tried it with something like banana or watermelon, so I'm not sure if that would work. Either way, these are just fantastic, and I know your kids (and you!) will love them!!!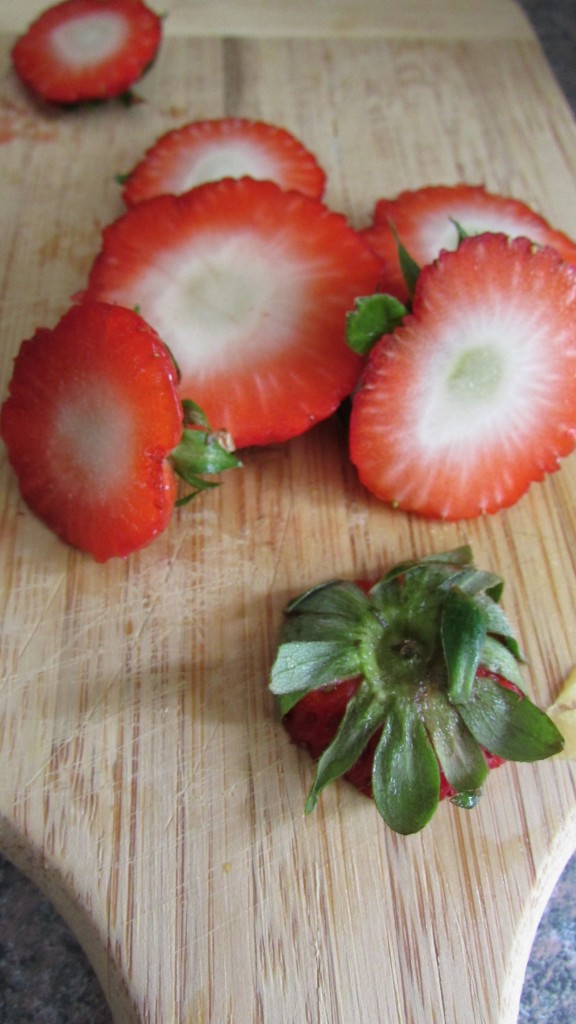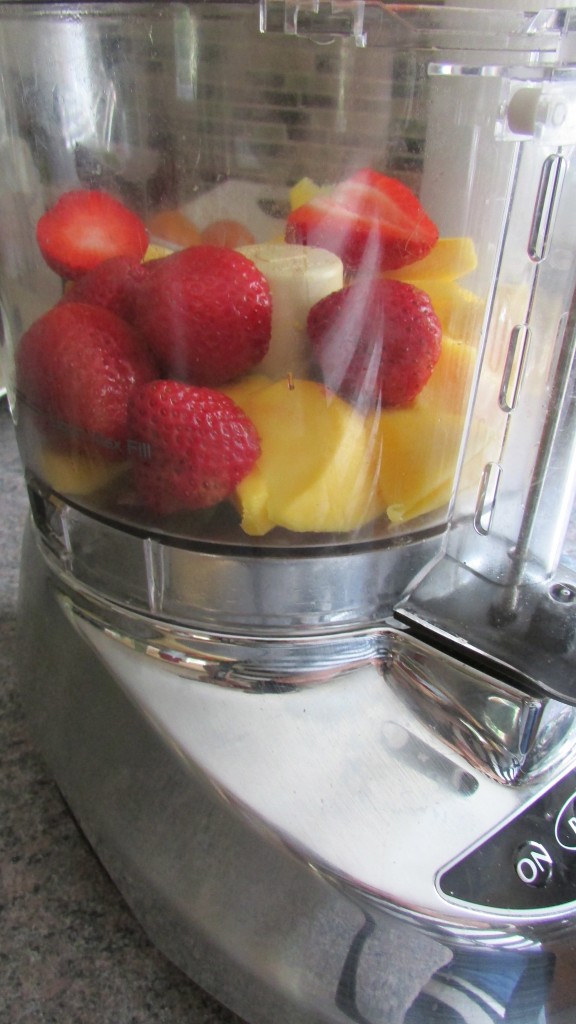 One Ingredient Homemade Fruit Roll Ups
Ingredients
2 mangos, washed, peeled & sliced
2 cups strawberries, washed & sliced
(or 4 cups of any type of berry, pineapple etc.)
Instructions
Preheat the oven to 175 degrees
Wash, peel and slice strawberries & mangos
Puree fruit in a food processor or blender until liquid
Pour over Silpat or parchment paper on a cookie sheet and spread as thinly as possible (I used a spatula to do this). If you are using a smaller cookie sheet, you may have enough to make two trays
Bake in the oven for 3 to 4 hours at 175. It may take your fruit leather a little more or less time depending on how thick the fruit puree is on the tray
Remove from oven and allow to cool
I cut mine in long strips so that could be rolled up like real fruit roll ups!
http://veggiestaples.com/homemade-fruit-roll-ups/